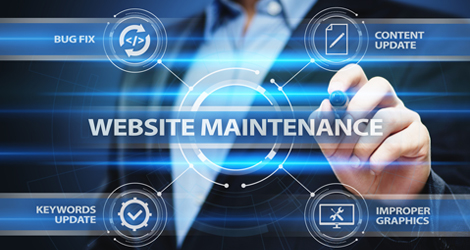 Managing Your Site With Backups, Updates, Monitoring & More!
Nowadays, one in four websites is created on the most popular CMS platform, WordPress. At WebDzinz, our WordPress developers understand that with a site comes a host of security issues, updates and technical issues. That's why, we are here to help so you can focus on your business operations. Our Oshawa based website developers have created numerous websites using this platform and have been working with this platform since nearly its inception.
Whether you want to add a new plugin or need security updates, we have got you covered. With many years of experience, we have developed a knack of resolving any kind of issue in less time. Our customer support team is 24/7 ready to ensure the well-being of your website. We protect it from hackers, malicious attacks through regular security updates. Our team understands that e-Commerce stores are more prone to cyber attacks so with regular backup and security checks we keep it running and functional.
Why WebDzinz?
WebDzinz is a team of highly skilled and talented WordPress developers in Oshawa who are committed to ensuring the security of your website. Our extensive knowledge of the platform allows you to leave the worry of maintaining, managing and securing your website to us. We understand our clients needs and deliver them exactly what they needed. With us, you get peace of mind knowing that a team of technical experts is right here to keep your website up and running efficiently.