We take your business to the next level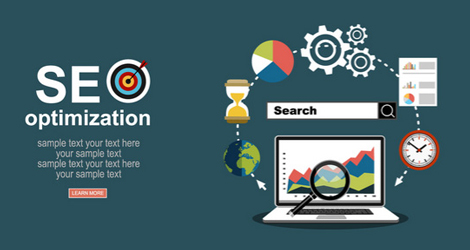 Do you know there are thousands of websites online and hundreds more going live every day!
So, how do you get noticed in an Ocean? Want to stay ahead of the game? What is it that makes you stand out in a crowd? The answer's simple, SEO – Search Engine Optimization.
With growing web sense all among the business owners worldwide, it's getting tough to beat the competition and get noticed easily on web by your targeted audience. All the more, it is essential for us to be the favorite of Google, Bing and Yahoo in terms of relevance and linking to connect with escalating web traffic.
With a team of highly qualified SEO experts, we, WebDzinz, lead our way among the best SEO companies in Oshawa. We understand it is important for brands to hit their prospects effectively and maintain their position.
What All We Do
Market Research – We do an extensive market research to determine how many people are looking for your products and services, along with your customer demographics and trends related to your niche. WebDzinz research also includes identification of keywords that your customers most likely use and also the social media networks used by your targeted audience.
Competition Analysis – It is crucial to understand the strengths and weaknesses of your competitors for developing a comprehensive SEO strategy. A thorough competitive research will help us know the quality of your competitors sites and their ranking keywords. This analysis will determine the size and scope of the SEO efforts needed to beat the competitors.
Keyword Research – Keyword research is a crucial part of the SEO process. Our SEO experts will identify the keywords according to their competition level – highly competitive keywords, low competition keywords, long tail keywords and more. These keywords are added in the form of phrases between the content to make it more SEO friendly.
Building Quality Backlinks – Our Oshawa SEO experts will obtain quality links to boost your search engine rankings. We only use 'white hat' techniques to ensure your website never get penalized by Google for unprofessional linking techniques.
Conversion Rate Optimization – We employ advanced analytics software, such as Google Analytics in order to determine the conversion rate of your landing pages. This data helps us to know the contribution of the keywords and landing pages towards your ROI. The different versions of landing pages are also tested to arrive at a landing page that can maximize your conversions.
Result-driven SEO campaigns
Google best practices
Keywords that deliver
Fast Ranking Results
Evolving formula
Dedicated SEO experts