Affordable & Beautiful eStore Made With Powerful WooCommerce
At WebDzinz, our Oshawa WooCommerce developers specialize in creating beautiful custom-made and powerful e-stores that help you boost your sales manifold. We excel in implementing WooCommerce platform for a wide range of industries. Our professionals have a great understanding of the workings of WooCommerce including its various plug-ins and extensions.
Store design and development services
WooCommerce extension installation
WooCommerce Site Maintenance
Different Payment gateway integration
Bug fixes and Enhanced Security
Version upgrades
Migration from Existing Store to WooCommerce
WooCommerce plug-ins install and upgrade
Our team also works with every essential factors of e-Commerce such as UX and UI along with interaction design. We have many years of experience working with WooCommerce to ensure you get a custom solution for a unique e-Commerce store front that helps you stand out from your competitors.
What Makes WooCommerce The De Facto Choice
Do you want a ready-made estore where you can start selling online easily? If that's the thing, then WooCommerce is the perfect answer for you. It is built upon core WordPress functionality and gives you all the functional elements you need to start selling online. It allows clients to efficiently monitor the performance of their eshop through smart dashboard widgets and reports. There are loads of personalization options via shortcodes and widgets. It is unmatched in terms of extensible plugin, flexibility, scalability and payment gateways.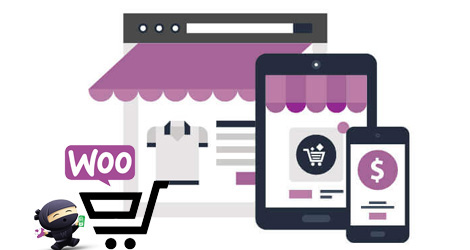 Reason To Hire Professional WooCommerce Developers in Oshawa
WebDzinz is Oshawa leading WooCommerce development company offering the full range of WC solutions to clients coming from diverse industries. Our experienced developers have experience working in a wide range of projects.
Employ latest eCommerce trends
Robust and intuitive WooCommerce interface
Affordable prices – Always within your budget
Experience with different industry verticals
24*7 customer support
No hidden or surprise charges
If you are looking for a powerful WordPress website with additional ecommerce facility, improved scalability, more speed, enhanced security and stability.