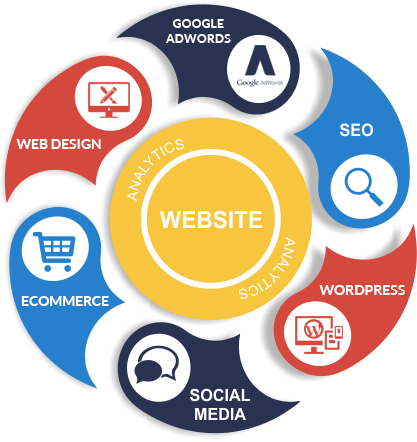 WebDzinz – Unmatched Web Designs In Oshawa
Stunning, Mobile-Friendly & Affordable Websites
In Oshawa, our team comprises skilled WordPress designers and developers who specialize in crafting visually stunning websites that are equipped with an array of features to captivate your visitors. We take pride in our ability to hand-code responsive websites that offer seamless experiences across mobile devices and iPads. Our Oshawa web design professionals are passionate about everything online. We stay abreast with the latest website development trends to make sure you get nothing but the best. Just as we want to stay ahead of our competition, we want our clients to be the leader of their industry as well. Which is why, we leave no stone unturned when it comes to delivering a top-notch and promising website.
We understand that every business is unique and has its own objectives. That's why, we listen to our clients and their business objectives carefully. With our effective web solutions, we generate brand awareness to help meet your bottom line. Oshawa Website Design professionals use proven solutions to help you stay one step ahead of your competition.
Services For Your Business
Experience the perfect blend of visually stunning web designs and exceptional performance that will captivate your customers.
Leveraging WordPress themes, plugins, and other powerful tools, we create stunning websites that are bound to leave a lasting impression.
Reach a wider audience and drive your sales to new heights with our tailored eCommerce solutions.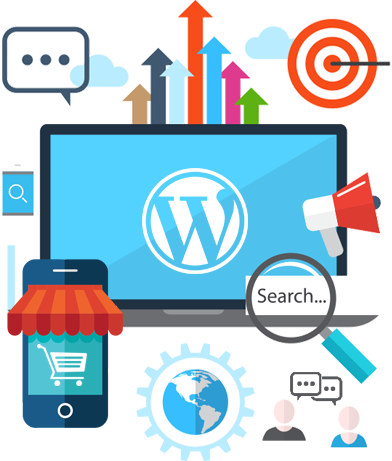 If you are craving to get higher Google rank for your business website, invest in our SEO service with proven results.
We make your online business more accessible with result oriented social media marketing on top social apps.
From troubleshooting and resolving issues to implementing essential updates and upgrades, our expert team has got you covered.
WebDzinz Supercharges Your Website. Get Web Design Edge That Guarantees Success!
We prioritize delivering exceptional web designs that exceed our client's expectations. Our goal is to help businesses thrive online by creating visually stunning websites and e-commerce stores that are packed with powerful features. Web design Oshawa designs go beyond aesthetics; they are strategically crafted to engage your target audience and flawlessly bring your brand's vision to life. With expertise in WooCommerce, WordPress, PHP, custom coding, graphic design, logo design, captivating content, and more, we have the skills to transform your online presence and drive your success.

Most Rapid Delivery
We strive to ensure that your website is up and running efficiently within a short time-frame.
Bespoke Web Design
Experience the art of personalized web design that sets you apart in the digital landscape.
Round-The-Clock Support
With our team by your side, you can focus on your business, knowing that assistance is just a message or call away.
100% Customer Satisfaction
We go the extra mile to ensure our clients are completely satisfied with our web solutions.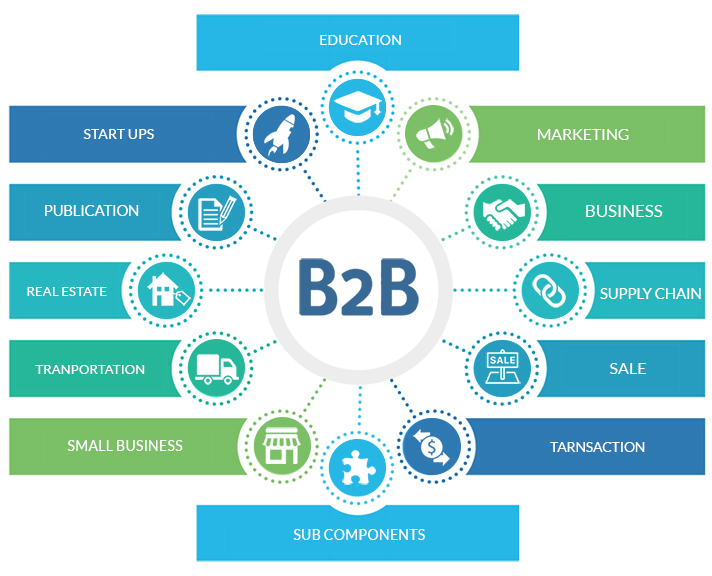 Effective web design is crucial to any B2B marketing strategy. A compelling B2B website design along with relevant content can leave a great impression on your prospective clients. Oshawa Web design team ensures your B2B website design has everything to improve your conversion rate. With our clear and compelling calls-to-actions will turn your visitors into engaged prospects. WebDzinz professionals are committed to creating high performance websites for B2B organizations. Oshawa Web Design Company deliver fully functional and exceptional designs that are both interactive and effective.
Our Teams Are Ready For Your Next Project