Distinct people and everyone has a different point of view about the mobile app and websites. Many people want a site that looks beautiful on mobile devices while some demands for the app that is beneficial for business growth. Everyone goes towards success using their strategy. So, it can be difficult for anyone to determine the right choice.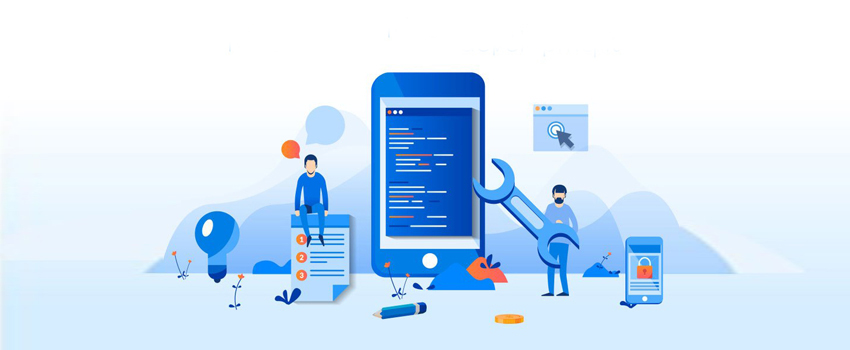 The main thing which you should focus on is how you win the audience implementing the right mobile strategy. No matter, you create a mobile application or website, the single answer will be profit. When it comes to choosing any one of these, you have to go through many factors as given below which help you to know what fits best to make your business successful.
Mobile App Vs Mobile Web: Difference
Mobile websites are easy to access as these can display the content, images, videos and all data of a site. The sites are also obtained to get the mobile-specific features like tap-to-call and location-based mapping. On the other side, mobile applications are easy to download and install on users' mobile device. An app can pull the content and data from websites or the Internet.
Mobile App Advantages
Advertising Opportunities

A mobile app is capable of offering new branding opportunities to users. It means, the companies can experience the new branding styles and tactics using the mobile app. If your website is unable to provide enough value for your customers, a mobile app will perform as an alternate channel for engagement.

Personalization

It is about providing simple and direct communication to users on the basis of their location, interests, users' behavior and more. Using the mobile application, it becomes easy to offer a personalized experience. The mobile apps help the users to set up their preferences once they have downloaded the app and customized it as per their needs. A significant benefit is, apps are better for user engagement, custom recommendations and updates to the clients.

Access Device Capabilities

A native app can interface with the features of your device like GPS location, camera, etc. your device capabilities' access especially helpful for retail apps as it improves the customer experience. A mobile app is one of the effective ways to enhance the customer experience by offering best-in-class possible features such as tap-to-call/email, push notification, device vibration/alerts, automatic updates, etc.

Offline Access

However, the apps you can't run without an internet connection, still, apps provide content and functionality while you are offline. It helps the users to get the required information anywhere anytime.

Customer Engagement

As compared to the websites, mobile apps are more able to engage with the users. These are easy to run and provide definite information to the users. Rather than exploring the same information from the website, the app is a convenient way that allows users to interact with specific components. A better customer engagement improves the conversion rate of your site.
Mobile Website Advantages
Improve Audience Reach Out

Mobile website provides broader audience reach with its capability of easy to access and share across various platforms. Additionally, in the term of search engines, mobile sites have better reach capability.

Immediately Available

Mobile websites are instant to be accessed by the users using various browsers to any device. While if you need to get an app, you first have to download and then install it to bring in use. Additionally, a mobile website provides excellent detailed information about a company, product and services.

SEO & Brand Visibility

The mobile-optimized websites rank higher in search engine result pages. Regardless of size, the businesses with mobile-friendly websites are likely to rate better which end up providing brand visibility and boosting the website traffic.

Cost Effective

If you consider the complexity, a responsive mobile website is more cost-effective than mobile app development. Comparatively, mobile sites are less expensive. Though, the cost is never a matter for developing a successful business.
Mobile App Vs Mobile Website
When it comes to deciding which option is better, then it depends on your business objectives. If you are considering to provide mobile-friendly content to the audience, then mobile websites is undoubtedly a better way. However, if you want better engagement and interaction with your visitors, you have to go with a mobile app that is an excellent way for customer loyalty. So, you can't deny that both options, the mobile app and website are better and you can use them as a valuable and strategic opportunity. The conclusion is if you consider for your brand's mobile strategy, these both will be likely to a two-pronged approach.
Whether you are looking for a mobile app or website development, you can reach WebDzinz. We are the one stop solution for providing all digital marketing services. We have a team of professional website designers and developers who build lead converting mobile-friendly websites. And, if you need a mobile app development in Oshawa, be ready to meet our team of experienced & certified mobile app developers. We ensure to implement a better strategy to make your business successful.