If you are ready to level up your social media campaigns, you need social media analytics to make your marketing efforts more effective. The SMM analytics display the data of your marketing practices so that you can recognize the area where you need improvement.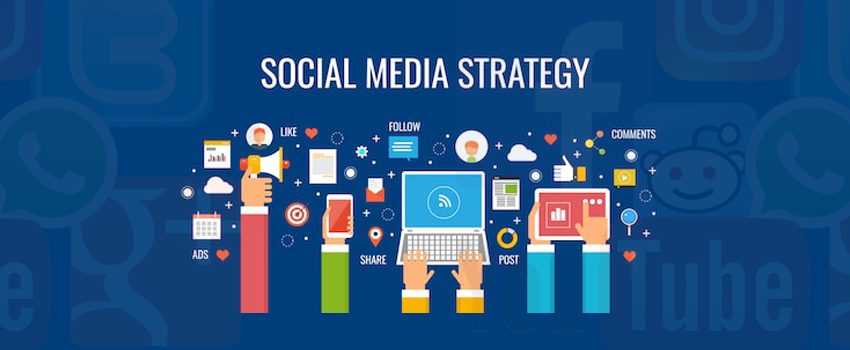 By paying attention to the entire analysis, you can optimize your campaigns to maximize the return on investment (ROI). Thus, you will become able to strengthen your strategies and improve your campaigns presence. Below is a list of all significant tools that can help you to empower your social media marketing strategy.
Sprout Social

Sprout Social enables you for the side-by-side comparison of your own social media channel with your competitors. It generates the data that include post popularity and analysis of competitors growth and engagement including shares, likes and comments by their followers. Overall, the tool allows you to track the entire social media performance of each one individually.

Buffer

The buffer is one of the most used tools in the industry that you can schedule for any post across all platforms you want. You can also use Buffer to track the posts, evaluate which one is most effective and why.

Quintly

The tool offers customized reports for a startup who focus on involving social media marketing to establish a relationship with the audience. The stories generally include a comparison of one social media platform to another one, engagement metrics and analysis of followers.

Cyfe

The analytics tool especially helpful for small and medium-sized businesses focused on increasing the email list, social SEO and tracking the social followers. Using this, you can monitor the entire social media networks as well as track the app downloads and performance of advertisements on platforms like Google or Bing.

Hootsuite

Hootsuite claims itself an all-in-one platform that allows you to build, schedule and measure the engagement of social media campaign. The best thing about the Hootsuite is, it offers a calendar that helps you in deciding the best time to post.

Keyhole

Keyhole is especially helpful when you focus on showing your website or campaign on the top in the search results using the custom keywords and hashtag monitoring. It enables users to track industry influencer accounts on various social media accounts.

Sprout Social

Sprout Social helps users to make better control over their efforts. It allows directorial control, access from other team members to establish better coordination and delegate tasks. It has full post scheduling capabilities and brief information on the analytics platform.

MeetEdgar

The tool helps in social media scheduling and enable you to recycle older posts. You only need to organize your posts by category and schedule your content by category, rest Edgar will go through automatically and post your content from each category.

SocialOomph

SocialOomph seems more straightforward than others, but it has excellent functionality which makes it the prominent choice of users. It allows you to upload in bulk at once. For example, you can list several blog posts in a text file and publish them to be randomly distributed at a specific time on your chosen platforms. Using this, you can have access to intuitive follower analysis features and tools that can help in improving your audience engagement.

Brand24

Brand24 provide you with the insights of people's review of your brand. It enables you to instantly access mentions of your company or brand name from anywhere on the web, social media platforms and popular publishers.
These are a few most useful social media marketing tools that can result in taking your brand to the next level. As this can be a challenging process, so if you need professionals to help you then contact us at WebDzinz. Our team of social media marketing experts in Oshawa is familiar with advanced tools and technologies to provide you with a successful result.
For the past many years, we have been serving many startups and developing companies with successful results, and now it is your turn. Feel free to contact today and discuss your brand requirements.